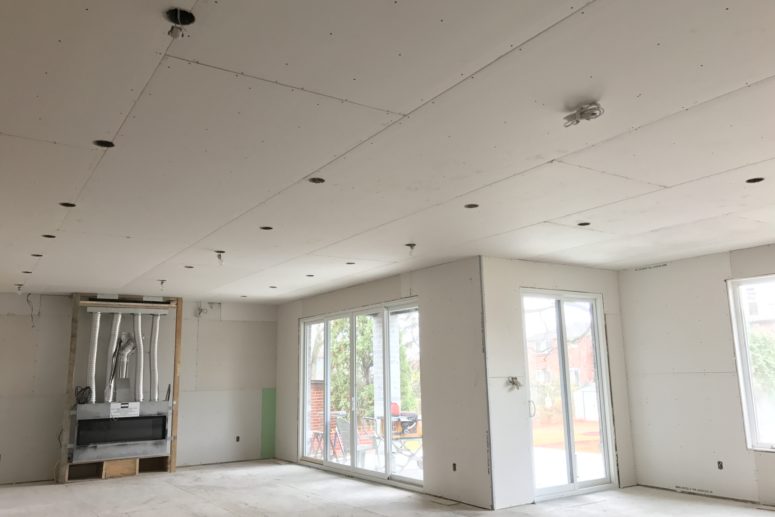 Des Moines & West Des Moines Area
Drywall Installation
TD Interiors & Exteriors can take care of all your drywall needs from installation to repair to anything else you may need. The customer is our top priority, and we'll work hard to make sure that your needs are met.
Drywall Install
While it may seem easy to follow a tutorial online to install drywall, there are several techniques that must be utilized in order for the drywall to be great quality and long-lasting. Leave it up to TD Interiors & Exteriors, and save yourself the time and energy! One of the most important things when it comes to drywall installation is matching it with the rest of your home. If not done properly, it will be easy to differentiate the addition from the current home. Let us use our years of knowledge and experience to ensure that the new drywall will match perfectly.
Drywall Repair
Doing your home decore can create a lot of holes in your walls, we can patch it up. If it has water damage, we can fix that too! Any drywall repair in the Des Moines Area that you can think of, we can fix. We'll patch up the wall, match the texture perfectly to your existing wall, and no one will notice the difference.